Small footprint, Big impact!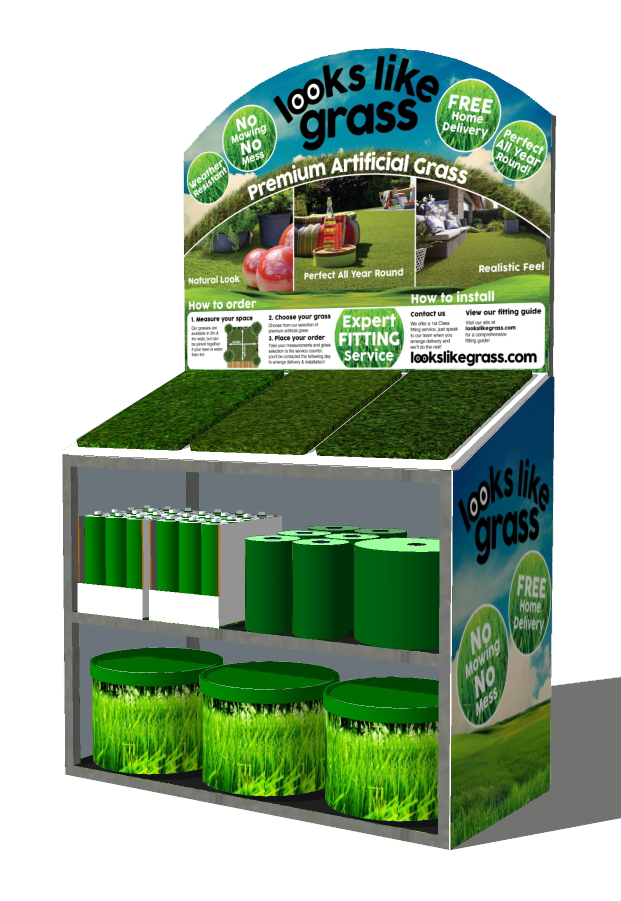 Our retail stands are made to have a minimal footprint in your store whilst having a great impact and showcasing your chosen range of artificial grass.
Contact us today to discuss your specifications and to set up your account.
As well as smaller retail displays we have large roll stands for those that want to carry roll stock of artificial grass. These are available in many different sizes and configurations, contact us for more information.